This season Love & Hip Hop has been delivering drama, fights and over the top antics, but which stars do we really care about?
The New York season is coming close to their season finale, so we gotta ask who do you see coming back for another season? Which cast members were breakouts and which ones were duds? Check out our Love and Hip Hop Breakouts & Duds list…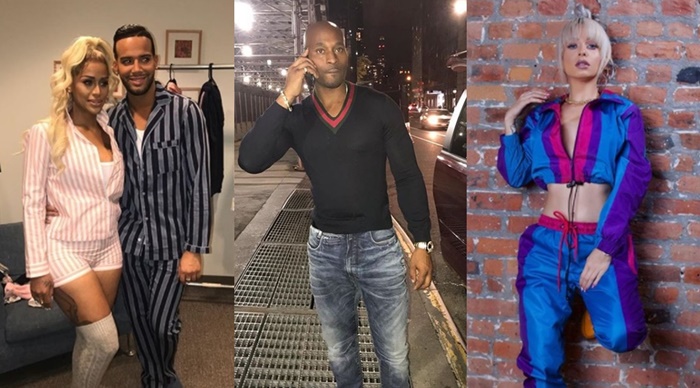 For LHHNY season 9, CelebNReality247.com see's about 70% of the cast returning, but who did you NOT care about, we had some that felt like it was watching paint dry.
When it comes to Love & Hip Hop New York 9, we are looking forward to more of Yandy, Remy and Papoose, Anais, JuJu, DJ Self, Safaree, Rich Dollaz, Jaquae, Lil Mo and Karl Dargan, James R, Sophia Bodie and Dreamdoll.
Our questionable cast returns, MariahLynn, Snoop, Navarro Gray, Ashley Diaz and her sister Aiysha Diaz. Navarro is definite eye candy, but there is nothing to his story except that he's Anais manager.
Our questionable return is MariahLynn, If she can just stay focused and stop fighting other peoples fights she might become something more than a reality TV personality. MariahLynn NEEDS to check herself, and hustle harder, especially when Self is really trying to get her to win!
The Duds Are as Follows:
Topping our over the top duds list is Johnathan. We loved him with K Michelle My Life, but his story lines continue to come off reaching. The whole thing with his boyfriend was over and done in three episodes. Then, Johnathan was fighting with Anais, but at the end of the day, we don't care.
Take a look at Jonathan and Anais discuss her issues with Yandy while swimwear shopping for St. Maarten:
Next, is Bianca Bonnie, she has never learned her lesson to STOP popping off. She's always running on hot and ready to throw down. She is ratchet with a capital C! if she doesn't come back we don't care. Her storyline has never changed, and it's become boring!
Brittney Taylor is the next dud. We thought she'd bring something else to the table, but it's like there is two Bianca B's on the show. She can rap, but her drama outweighs her talent. Uninterested.
Take a look:
[rpi]
Trent Crews, there's not much to say. He was there one minute, then he was gone. What a waste of time. Swipe left.
The Breakouts for Love & Hip Hop 8 are:
Anais, she's entertaining. She's a bombshell waiting to explode. From infidelity, lying and opting to do anything to make her career happen. We look forward to more of her antics and if she will stay married to Rueben.
Dreamdoll is our other Breakout. She is fun to watch, Dreamdoll has great energy, but once she started acting like Nicki Minaj we lost a bit of interest. However, she redeemed herself this past week, so we hope to see more next season. #Gwining
Can we bring back Hennessy more full time for season 9? We love Cardi's sister: