Obviously Basketball Wives LA creator and EP, Shaunie O'Neal is still in her feeling about Brandi Maxiell calling her a b-tch and an alleged interview that PISSED her off!!!
Get the tea on Shaunie O'Neal vs Brandi Maxiell…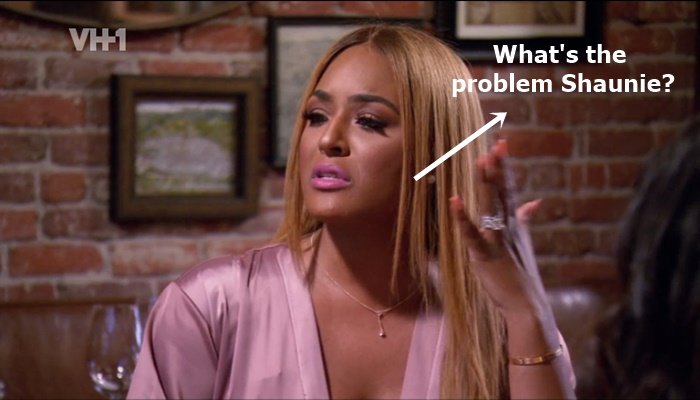 During a sit down meeting with the girls Brandi Maxiell is ready to clear the air and set the record straight with Shaunie O'Neal.
Brandi calls Shaunie out after a tense silence. Luckily, Jackie Christie had enough cognac in her to break the ice and get things started. We guess it was her day of from sniffing Doug's ball sack.
Anyways, Brandi questions Shaunie, what's her problem. Shaunie tries to flip it like Brandi is still stuck on an interview Shaunie did (you can read it here) where she dragged Brandi for calling her "a million times" begging for her job back after last season.
Once again the meeting doesn't go well and Brandi is still upset and Shaunie is definitely over her. We totally understand why Draya vowed to leave the show. We saw Draya's performance in the Perfect Match and she was great. Too bad we can't say that for the movie. But Draya shinned.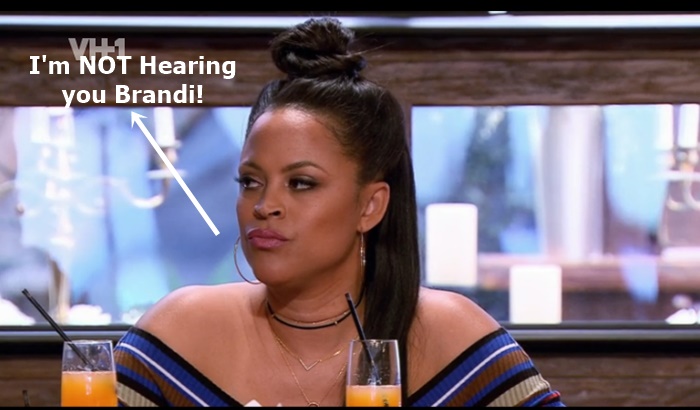 The best part of this scene is all the eye rolling, facial expression and Jackie liquored up…that is hilarious!
Anyways, Watch these birds chirping about last years news to create a story line for season 5:
Basketball Wives LA airs on Monday at a new time, 8/7c.